The Grey: Your Next Stop for Food & Drink in Historic Downtown Savannah

The Grey is known for their inspired menus of supremely tasty bites and pro-level craft cocktails. But to truly understand this incredibly unique restaurant and bar located in downtown Savannah, you'll need to start at the beginning.
Driven by their passion for great food (and what makes food great), Johno Morisano and Chef Mashama Bailey put their genius brains together. With a wish to create an establishment that focused on taste, style, and togetherness, they set forth and restored a 1938 art deco Greyhound Bus Terminal to what is now called The Grey.
Honing a melting pot of dishes of familiar flavors that are simultaneously innovative and on point, everything from the first sip of your wine to that classic southern hospitality is nothing less than perfect here. All you need to do is sit down, peruse their selection, and everything else is taken care of for you.
The Food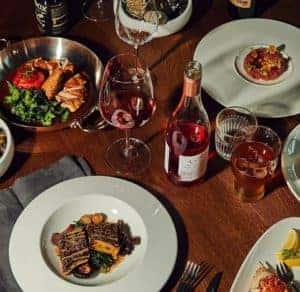 Dinner at The Grey is on a different level. Their menu boasts tastes that are rooted in the South but combine flavors from all around the nation, resulting in something fresh and completely new. They have multiple selections to order from, but we suggest starting at the Raw Bar.
Here, you'll find fresh oysters from both coasts that are served simply and ice cold. Nothing could be more delicious. Move on to the Pantry menu for a table starter that showcases classic Southern dishes done right. We love the Pork Pate with its pickled watermelon rind, and the Sunflower Seed Hummus is nothing but progressive.
Whether you prefer fish, veg, or meat as your main, The Grey has you covered. Everything from a whole fried fish served up with classic chow chow to grilled mushrooms, beef tongue, and yard bird awaits to please your senses.
Don't forget to glance at their dessert menu. Or, if you're feeling snacky, try their diner bar menu. With quick bites like pickled eggs, red rice balls, and smoked wings, you can indulge without the whole meal.
The Drink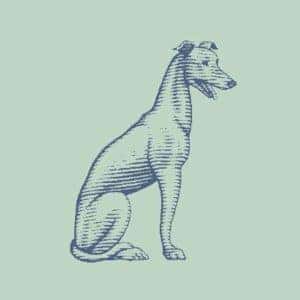 No meal at The Grey is complete without something to sip. Along with a classic craft cocktail list, they offer house concoctions that take vintage sippers to new heights. For example, the French Connection, a play on the French 75, mixes amaro, pastis, and alpine liquor with pear, anise, and lemon for a tart drink filled with layers of flavors.
They also offer Atlantic Trade Flights of all your favorite spirits as well as an extensive wine list to pair with your meal. You'll say you'll only order one, but we know you'll be looking at that menu again soon after your first sip.
Experience Southern Food at its Finest at The Grey
Nothing can turn a day around quite like an incredible meal prepared with passion, love, and skill. That is what you'll find at The Grey–and there's only one way to experience it for yourself. Make a reservation today!