Service Brewing Co.: Paying Homage to American Veterans

Service Brewing Co. isn't just a craft brewery in the heart of Savannah. It's a welcoming place built on cultivating passion, spreading love, and honoring those who put our country first. Veteran-owned and proud, Service Brewing is about bringing people together over a great glass of beer and giving back to those who put their lives on the line to keep America safe.
Beer Made Right Here at Home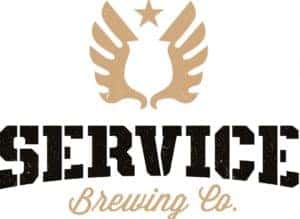 Service Brewing specializes in crafting amazing-tasting brews, plain and simple. Whether you're seeking out new tastes, are new to the scene, or consider yourself a connoisseur, they have a pint waiting for you.
All their beers are American made using high quality, locally sourced ingredients. They have a set list on tap that they brew year-round in large batches as well as seasonal sips and creative innovations they dream up in their Research and Development division. This gives you a perfect combination of favorited classics and new brews to try every time you visit their taproom.
Year-Round Beers
No matter your beer tastes, Service Brewing has something to satisfy your palate on tap every month of the year.
A go-to classic is their Ground Pounder Pale Ale, inspired by those who have worn out their boots protecting our nation's freedom. This perfect-for-everyone brew boasts a great balance of piney hops, caramel, mint, and citrus.
IPA-enthusiasts will love the Battlewagon Double IPA, sporting an "arsenal of hops" as well as floral notes and hints of pine. Also on tap, you'll find:
Compass Rose IPA honoring those in the Navy
Rally Point Bohemian Style Pilsner, a light session beer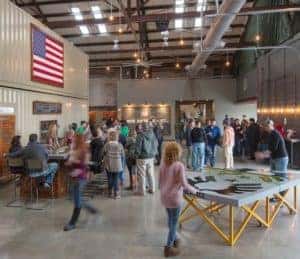 Seasonal Beers
Make sure to head to Service Brewing for their seasonal list of perfectly crafted pints that pair well with the Savannah weather.
The Savannah Banana has become a summer favorite and is brewed for those hot summer evenings at Grayson Stadium. Fall is perfect for the Teufel Hunden Oktoberfest-Style Märzen, and winters wouldn't be the same without Lincoln's Gift Oyster Stout.
Experimental Beers
Though the menu for this tap list is continually rotating, you can rest easy knowing it'll feature something unique and delicious. Listed below are some of their past concoctions to get you excited for what they're dreaming up next.
Jalapeno Lime Lager
Smoked Sour with Raspberries
Maple Porter
Carrot Cake Ale
Cinnamon, Fennel, & Fig Dubbel
Giving Back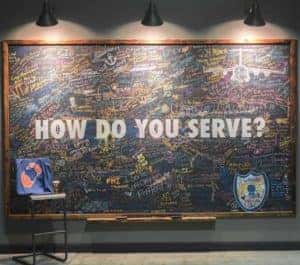 You know the mission at Service Brewing is to create great craft beer, which is proven every time they pull down those taps. However, they also donate a portion of their revenue to help support men and women who put our freedom and safety above all else.
Since their inception, they have donated over $100,000 to local, regional, and global organizations that help service personnel and first responders–so along with the great beer you just purchased, you can feel good knowing your money is being well spent.
Make New Friends & Memories at Service Brewing Co.
From finding your new favorite beer to meeting a team that loves our country and the people who protect it, Service Brewing is quite the place to be. Visit their taproom today to learn more about this incredible company over a frosty pint of craft beer tonight.