Savannah-Chatham County Public School System Announces 2021 Teacher of the Year
On Friday, February 21, Step One Automotive Group had the honor of sponsoring the annual Teacher of the Year Event for second consecutive year ! Teachers of the year selected from each school were gathered as the Savannah-Chatham County Public school district honored Cherie Dennis as the 2021 teacher of the year.
Cherie Dennis, who teaches English as a second language at Hesse K8 School, began her acceptance speech by thanking the community organizations and businesses who sponsored the event. She went on to thank her colleagues, the Savannah-Chatham County School Board, administrators, friends and family.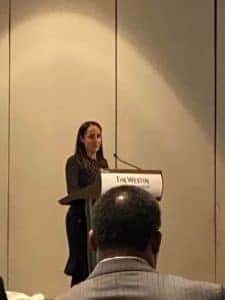 As congratulations, Step One Automotive Group awarded Dennis with a certificate for one year of complimentary maintenance on her vehicle.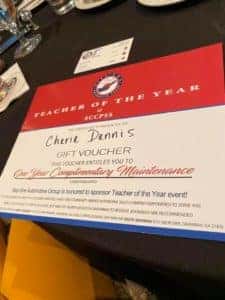 Step One Automotive Group is always proud to sponsor educational, military and art programs.