Genuine Mopar Parts and Accessories in South Savannah
Hours:
Mon - Fri : 7:00 AM - 6:00 PM
Dealership Amenities
Mopar provides authentic OEM parts for your Chrysler, Dodge, FIAT, Jeep, RAM or SRT vehicle. We also offer OEM accessories and performance parts for your vehicle to make sure it's customized to your heart's desire.
Certified Technicians
We Have Early Bird Hours
Free WiFi
Goodyear Tires
Michelin Tires
We Offer Mopar Accessories
We Offer Mopar Performance Parts
We Offer Rentals
Saturday Service
Shuttle Service Available
Spanish Speaking
Express Lube
Auto Parts Center South Savannah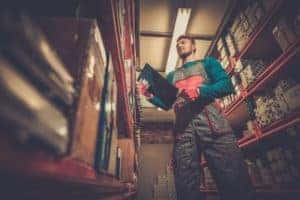 Welcome to the Parts Department at Chrysler Dodge Jeep Ram of South Savannah, a go-to resource for genuine Mopar® parts and accessories for your vehicle. We gladly supply authentic OEM parts for your Chrysler, Dodge, Jeep, Ram, and FIAT models, as well as performance additions and accessories, to customize your ride.
Ensuring you have the perfect part for your specific make and model is important and our team is here to help. While aftermarket auto parts are available nearly everywhere, OEM parts provide you with a better choice and reliability. Below, you can learn the benefits of this type of equipment, perfect for at-home maintenance and repairs in the Georgetown, Vernonburg, Montgomery, and Richmond Hill areas.
Keeping Your Vehicle Safe
OEM parts and accessories ensure your vehicle is safe with perfectly fitting components. While aftermarket parts don't have many regulations in place, OEM equipment must pass strict obligations when it comes to production safety. This results in a strong part that has a longer lifespan. Plus, they are engineered for your specific vehicle, which limits part failure.
The Best Quality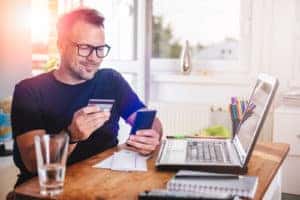 OEM auto parts and accessories are proven to be the highest quality, elevating your set of wheels. When you order these parts online, you can rest assured you'll receive exactly the piece you need. With aftermarket parts and additions, you might end up getting something that is less than ideal for your model. Plus, factory parts like the ones we offer provide peace of mind, as well as heightened performance and better fuel efficiency.
Made for Your Vehicle
Every vehicle is made differently, so using just any part may not be the best for your ride. Aftermarket parts often fit incorrectly, leaving you to do some modifications which might lessen the integrity of that part. OEM equipment is 100 percent made for your model, resulting in a proper fit and seamless functionality every time.
Ultimately Reliable
OEM auto parts are produced at the same factories as your vehicle, so you know you're receiving something durable and long-lasting. This also makes them better suited for warranty service, regular maintenance, and extensive repairs. This is why in our service center, we only use OEM equipment when installing anything into your vehicle.
Find the Piece You Need at Chrysler Dodge Jeep Ram South Savannah Today!
Whether you're searching for that hard-to-find OEM part or wish to customize your set of wheels, speak to the Car Parts Department team at our dealership. They can help you track down what you need in our expansive selection of Mopar® OEM parts and accessories. If we don't have something in stock, we'll be happy to order it for you.
Customers in the Georgetown, Vernonburg, Montgomery, and Richmond Hill region can also order parts right on our website. All you need to do is fill out a form with some vital information and you'll have what you need in no time. To learn more, reach out to us or visit our CDJR parts department today!
Chrysler Dodge Jeep Ram FIAT South Savannah
Is Located At:
8701 Abercorn Street, South Savannah, GA 31406
Get Directions