Auto Repair near Savannah GA

When you're hitting the roads of Savannah, the last thing you want to deal with is an issue with your vehicle. However, there will be times where your car will need some extra care. Luckily, the service center team at Chrysler Dodge Jeep Ram South Savannah can help.
We proudly provide auto repair near Savannah, so you can keep your vehicle up and running the way it should. To learn more about when repairs might be needed as well as our state-of-the-art service center, keep reading below!
5 Signs You Need Auto Repair

Chances are, when something is going on with your car that's out of the ordinary, it'll let you know. The next time you hit the streets of Savannah, watch for the following warning signs and make your way to an authorized service center.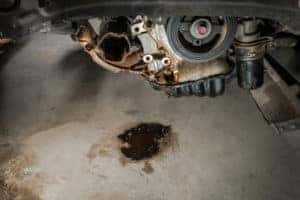 Leaking Fluid: There's never a time where something should be leaking from your vehicle. If you spot a puddle under your car, it's time to schedule an auto repair. A small pool of liquid under your automobile is often caused by leaking coolant, oil, transmission fluid, or fluid from the power steering system, which all play an important part in how your vehicle runs.
Odd Noises: Are you hearing grinding sounds when you hit your brakes or a whining noise when shifting gears? Though vehicles are known to emit some sounds when they're operating, it's when you hear something out of the normal that should spark concern. Brake sounds could be the result of worn brake pads, and transmission noises indicate a lack of crucial fluid in the system. Make sure to get these things checked out as soon as possible.
Weird Smells: Any smells that are not usually in your cabin could be the culprit of a serious issue in your vehicle. Sweet smells often let you know something is wrong with your cooling system. If there is a problem with your transmission, a burning smell could arise. These scents may indicate your vehicle needs repairs or even a parts replacement.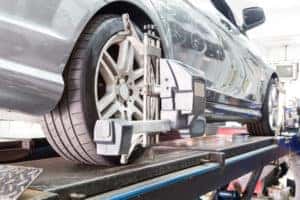 Unusual Vibrations: It's common for your vehicle to shake when driving down unpaved roads or rocky terrain. However, if you're feeling vibrations on normal paved streets, repairs may be needed. Exhaust leaks, improper wheel alignment, and power steering issues all can make your car vibrate, which can ultimately result in further performance problems if these issues are not taken care of promptly.
Dashboard Lights: A tell-tell sign you need to make an appointment for vehicle repair lies within your dashboard. If you notice new symbols illuminating, this is your car telling you it needs some extra care. Popular dashboard lights that you should watch out for include:
Check Engine Light
ABS Light
Battery Light
Receive Professional Auto Repair near Savannah Today
At Chrysler Dodge Jeep Ram South Savannah, we take pride in our fully-stocked auto center and its ability to help your vehicle when it needs it most. With some of the most advanced equipment on the market and a team of certified technicians, we'll be able to find the issue within your car and fix it in a timely manner.
To make an appointment, give us a call or utilize our online scheduling tool today. Pretty soon, you'll be hitting the roads of Savannah with a vehicle that is running at its best.