Auto Repair near Richmond Hill GA

We've all been there one time or another: An unexpected accident occurs, and you're left worrying about having to fix it. Whether it's something minor, like a flat tire, a dented bumper, or a burnt out tail light, or a something major, like collision, engine, and transmission repair, you're going to want to take your vehicle to a shop that can provide you with exceptional service no matter how large or small the job.
Luckily, we know just the place where you can find auto repair near Richmond Hill, GA, and that's right here in our service center here at Chrysler Dodge Jeep Ram South Savannah. Read on to learn how we can help you with all your maintenance needs!
Auto Service Center Richmond Hill GA
In our service center, you'll find a team of highly trained technicians who are ready to assist you with all your maintenance problems. While we can help you with all of your current auto repair needs, that's not all we do. We can also help you with preventative maintenance so you can avoid major problems from happening.
Be sure to ask about our yearly inspections, which include emissions tests and oil and filter changes if needed. Don't forget about tire rotations, which help distribute the traction wear and tear on your vehicle, so you have extra stability. Whatever it is, we're here to help.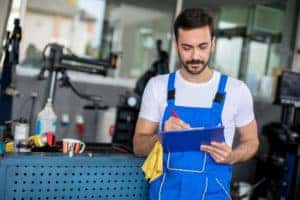 Express Service
If you need to quickly get in and out of the shop and don't have time to schedule an appointment, no worries, come on by our Express Service center. Our Mopar® Express Lane has a dedicated service bay for quick vehicle services.
Tire wear and pressure check
Air filter replacements
Chassis Lube
Wiper Blade Replacement
Batter testing
Coolant and fluid level checks and top offs
Parts Center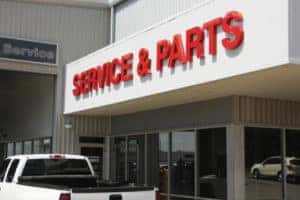 If you're more of a do-it-yourself kind of person, you'll be able to find a large selection of OEM products over in our parts center. This way, you know you're getting the highest quality around. Anything we don't currently have in stock we can easily place an order for.
You can order parts here online.
Schedule Your Auto Repair near Richmond Hill GA
There are a few different ways you can schedule your next service appointment.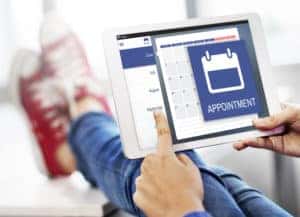 One of the easiest ways to schedule your next appointment is right here on our website. Simply fill out your customer information, your vehicle make, model, and year, a brief description of the services you need, and your preferred appointment time. We'll reach out to confirm.
If you'd prefer to speak to someone directly, no problem! Just give our service center a call and we'd be happy to answer any questions you might have.
Here at Chrysler Dodge Jeep Ram South Savannah we're dedicating to helping your car continue to run as smoothly as the day you bought it for years to come. Be sure to contact us or stop by today for more information!