Auto Repair near Me

Here at Chrysler Dodge Jeep Ram South Savannah, we want your vehicle to roam the streets of Georgetown, Vernonburg, Montgomery, and Richmond Hill for as long as possible. With our in-house service center, we make this happen by helping you with professional auto repairs when you need them the most.
Whether it's routine maintenance or more extensive work under the hood, our team of certified technicians will ensure your vehicle is safe and performing at its best. On this page, you'll find more about our auto repair services as well as when it's time to schedule a checkup. Keep reading to learn more!
Auto Repair near Hinesville GA
Auto Repair near Richmond Hill GA
Auto Repair near Vernonburg GA
How to Tell When You Need Auto Repair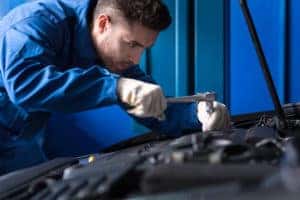 Owning a vehicle comes with a lot of responsibilities. To ensure yours is safe and running to the best of its abilities, routine maintenance is important. From oil changes to tire rotations and beyond, these services can keep your model healthy for years to come.
However, sometimes signs that you need something more in-depth can appear, which means you may need to schedule auto repair outside of traditional upkeep to make sure your car is in tip-top shape.
If you noticed any of the below symptoms when you're behind the wheel, it's time to head into our state-of-the-art service center.
Your check engine light is on or blinking.
There's excessive smoke coming from your exhaust or under the hood.
You're hearing unusual sounds when braking, shifting, or just driving to your destination.
You've found a leak or odd smell.
Your car or certain parts of your vehicle, like the brake pedal, is shaking or vibrating.
There's been a decrease in your MPG.
How Our Team Can Help Your Vehicle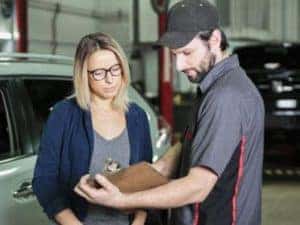 If your car has been experiencing problems, the certified team in our service center can help. They have been professionally trained to find any issues, diagnose what is wrong, and do what is needed to resolve them.
No matter what you have going on under your hood, they have the knowledge, experience, and expertise to get things back to normal. Best of all, all of our services are done in a timely manner, allowing you to get back on the road quickly.
End Your Search for "Auto Repairs near Me"
When your vehicle is in need of some extra care, schedule an appointment with Chrysler Dodge Jeep Ram South Savannah. Our service center offers convenient hours, and you can make your appointment easily online. We proudly serve the driving needs of those in Georgetown, Vernonburg, Montgomery, Richmond Hill, and beyond.